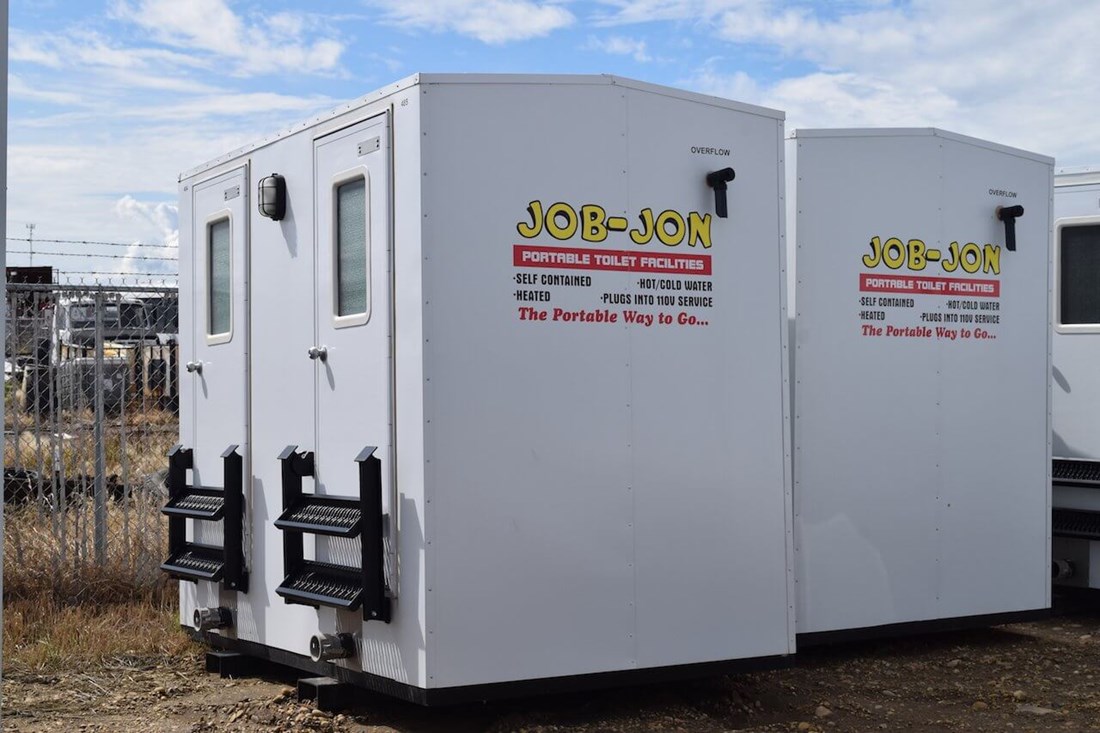 Portable Toilet & Washroom Rentals For The Oil & Gas Industry
Benoit Rentals offers numerous sizes and styles of portable and mobile Toilets for all types of oilfield and industrial applications. They are built to industry standards and primarily used for temporary and long-term sites in remote areas. Units are available wheeled or skidded for easy transport and set up on site.
Standard sizes range from 5' x 8' units all the way up to our 12' x 32' skidded units. All of our packages are designed to accommodate multiple people and are packaged with numerous amenities for onsite locations. These mobile toilet trailers are easily hauled and are able to be put in and out of service quickly. 
Sometimes called porta-potty or portable potty, Benoit's diverse range of portable toilets and mobile bathrooms trailers are highly convenient, easy to move and service on a an evolving worksite!
All our standard portable washroom units are set up with the following:
New and used purchase pricing and rental options are available. Contact Us Today for a Competitive quote!