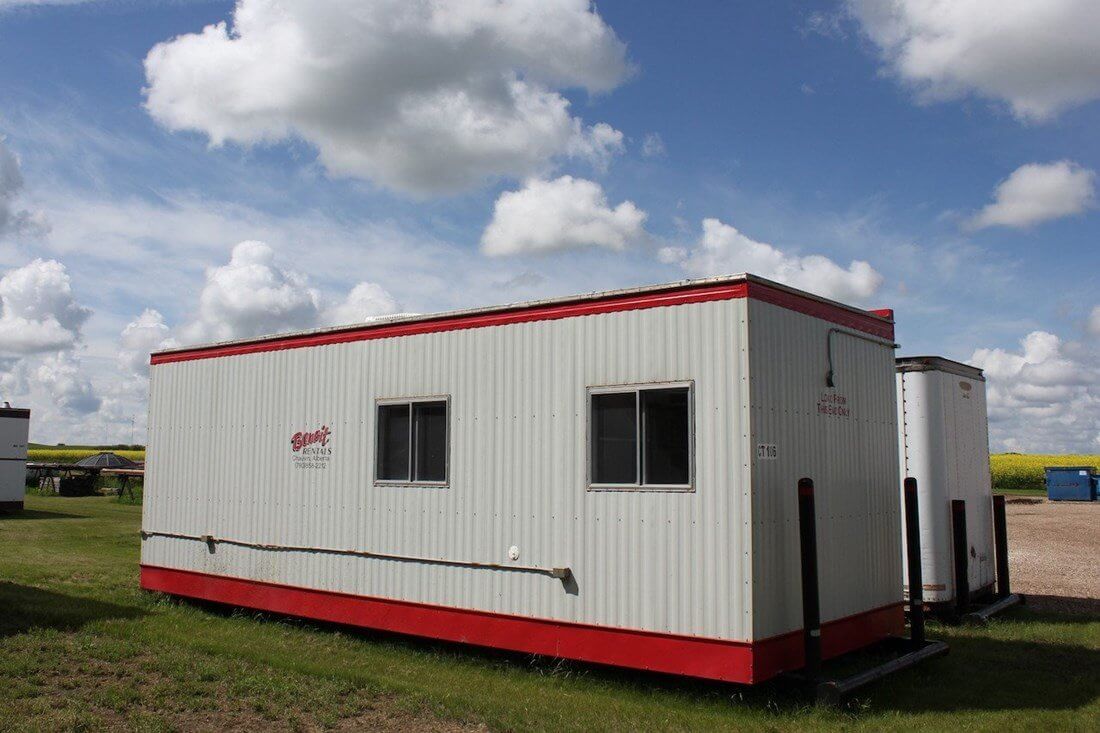 Mobile Office Trailers For The Oil & Gas Industry
Benoit Rentals offers numerous sizes and styles of portable office trailers for all types of oilfield and industry applications. They are built to industry standards and are primarily used for temporary and long term office sites in remote areas. Units are available skidded or wheeled for easy transport and setup on customer sites. 
A portable office space is the perfect solution for small business with space issues and Benoit Rentals is your perfect partner. Prefabricated office buildings or even used portable office trailers are the perfect match for small businesses with mindful budgets. Here, at Benoit Rentals, we have a large range of options for anyone looking for a new or used mobile office trailers for sale or rent in Alberta.
Our stock Mobile Office Trailer units are available with numerous options and are offered in a number of different sizes ranging from 24' up to 60', and whether you are looking in Edmonton, Fort McMurray, Nisku, Acheson, Red Deer, Grande Prairie, Bonnyville and beyond, we are here to help and we deliver!
Options include:
3 member bottom skid or wheeled bottom
Interior partitions in offices
Large, 36" x 48" windows
EPCM rubber roofing and metal pre-finishing siding
Down draft furnace or electric furnace
Air conditioning unit
Window coverings
Optional washroom facilities
Furniture (desks, chairs, tables, microwave, fridge)
Platform access steps
Benoit Rentals is proud to be offering the following types of mobile office trailers to meet most worksite situations:
Our standard 24' wheeled office trailers are designed to accommodate 1-2 people. They are packaged with numerous amenities for onsite locations. These trailers are easily hauled and are capable of being put into and out of service quickly for customers who need to move from location to location.
Our standard skidded office trailer units are designed to accommodate a large number of people. They are packaged with numerous amenities for onsite locations. These trailers are fully bottom skidded and are loaded, delivered and set up on our customers' sites efficiently. Units are available 12' wide and come in lengths of 24', 26', 32', 40', and 60'. 
Benoit Rentals offers not only mobile office trailers but both skidded and wheeled parts trailers as well as Sea-Can storage units for any application.
Looking For More Information?